Pascal Meurs: I believe that over the last years the level of the League in Luxembourg has increased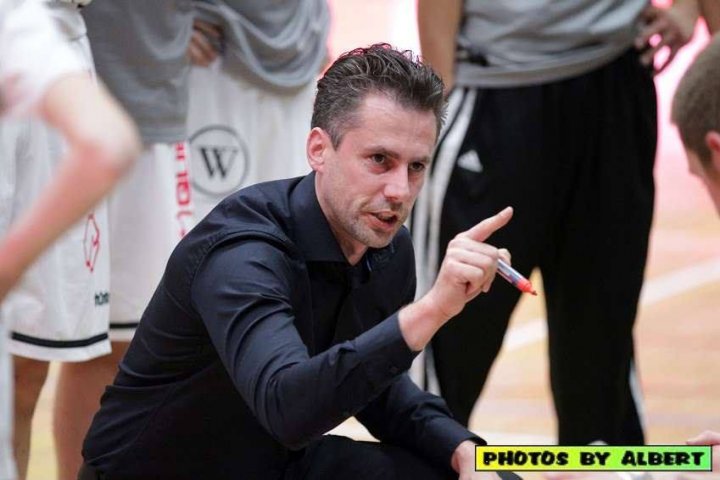 Basketball coach Pascal Meurs describe us basketball, city, interesting places in Luxembourg and city of Dudelange where he is currently coaching. For more information about his career and life you can visit his website www.pascalmeurs.com
The first division league in Luxembourg (Total League) is particular because it has a rule of maximum two imports for each team, no matter which nationality. A player from just over the border of Belgium, Germany or France is considered as an import. In reality, all 10 first division team plays with two American professionals next to their local players. These local players are mostly semi-professionals, combining their playing career with a job or studies. On top of that, the trades of local players from one club to another is also very limited. Because of these rules, all teams in the Total League are competitive with a lot of close games. At the same time, every club has to make investments in their own youth program to compete at the longer term in the League.
Basketball, arena, food of Dudelange
I believe that over the last years the level of the League has increased, as well as the youth development in the country. Proof are the Luxembourgish players that recently made the step to a professional career abroad (Grun in Germany, Laurent in Holland, as well as a couple of female players). Some young talents as Lou Demuth and Ben Kovac are on the radar in the best European competitions and USA colleges.
The club "T71 Dudelange" seperated in 1971 from the local handball club (which explains its name) and will celebrate its 50 years anniversary in 2021. Since 1971, the club has been very succesful, winning 12 championship titles as well as 12 national cups. Also the women's team play at the highest level in Luxembourg and won 2 titles and 2 cups in its history. 
Dudelange is without a doubt one of the traditional "sports cities" of the country. In 2014, Dudelange won the national title in basketball, soccer and handball!

Our home games are played in the renewed sports center "René Hartman", one of the most beautiful gyms of the country. During the playoffs up to 1500 fans can be seated and the atmosphere is great. 

"Garibaldi" is my favorite Italian restaurant in the neighbourhood and for a drink late at night with some good vibes, I can recommend the "Vagabond Bar" in the city center. 
Do not hesitate to visit our country
Luxembourg is one of the smallest countries of Europe, but at the same time one of the most beautiful ones. The people are very nice, the country offers a great mix between nature and culture and it's capital city is worth a city trip, combined with a visit to the known city of Schengen, the region Little Switzerland around Mullertal and the castle of Vianden. If you around, you should definitely come and watch a game at Dudelange, on the border of France.
---
Featured articles show more